Bethany Kehdy is a celebrated chef, two-time bestselling cookbook author (The Jewelled Table and The Jewelled Kitchen), presenter and founder of culinary experience, Taste Lebanon. Bethany cooks savoury and sweet with a focus on the cuisine of the Mediterranean, West Asia and North Africa (
WANA
). Her food and cooking style is rooted in historical context and is both pioneering and authentic in its outlook and flavour.
Meet Bethany
Imaginative.
Delectable.
Trailblazing.
Super gifted… A new champion of Middle Eastern food.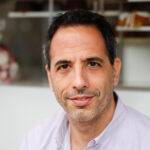 YOTAM OTTOLENGHI
(CELEBRITY CHEF/AUTHOR)
Featured in numerous publications and on various TV programmes including The New York Times, Forbes, and CNN, and having mentored on The Taste franchise for the region and led PR campaigns for the Lebanese Ministry of Tourism, Bethany has for over a decade deployed her unique perspective on flavour combinations, cooking techniques, and approach to storytelling as the leading advocate for the
WANA
(West Asia and North Africa) food and associated tourism scene.
Bethany's Cookbooks
The Jewelled Kitchen
The cuisines from the Middle East and North Africa share many diverse influences and gorgeous key ingredients and spices, such as pomegranates, figs, pine nuts, saffron and sumac. Passionate about food and her heritage, this former Miss Lebanon showcases the sheer brilliance of the dishes of the Levant, covering all the major cuisines of the region. You'll find yourself drawn into a whole new world and a whole new way of cooking.
Shop this book
The Jewelled Table
Middle Eastern food is meant for sharing, and in The Jewelled Table, Bethany Kehdy departs from the common mezze theme to explore the way locals cook, eat and entertain at home.
The book and its chapters are ordered in the style one goes about 'jewelling' a table in the Middle East, whether for everyday meals or for celebratory feasts, always much inspired by the seasons and the ritual of hospitality.
Shop this book
Photo Highlights
Bethany has cooked and consulted for restaurants, gourmet events, and prominent figures the world over.
What they're saying
Bethany is the expert we turn to with questions about the food of the WANA region. Her unique perspective and tireless creativity are a constant source of inspiration for us. Whether it's the history of a dish, or how to present it in a new way at a pop up or dinner party, Bethany always has the answer and is generous with her time and energy in the name of educating the world about the food of the region.
Bethany has worked with me on many events and projects. Her attention to detail, technical skills, and dedication to cooking demonstrate a level of care that is rare, even in more long-serving chefs. I am continuously impressed by her commitment to building upon her skills; her ongoing enthusiasm, to experiment and lead with new ideas, flavors and techniques.
We will be talking about the camel and quail kabsa with a spritz of frankincense for years to come… Simply beautiful food
We had a phenomenal adventure in Lebanon with Bethany. You can't help but fall in love with both Lebanon and her passion for the country and cuisine. She really knows how to feed you.
Bethany's cookbook is one of the few cookbooks I have in my collection that makes me want to make each and every dish in it. She's a fantastic cook
Author, Celebrity Pastry Chef
An incredible chef; an honor to work with Bethany.
Abu Dhabi Culinary Tourism, FAE Cafe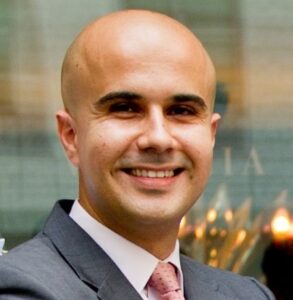 Bethany is a true gem in the culinary world with a passion for reviving ancient cooking techniques and ingredients from the region. Her food, presence, attention to detail and energy is unmatched.
She brings a unique and refreshing approach to cooking, showcasing dishes that are bold, imaginative, bursting with flavor, and oh-so-satisfying… I already miss that Lavender Lamb in Saj Papillote!
I have had the pleasure of hosting and collaborating with Bethany on multiple occasions in several of my venues at Gates and it is with immense pleasure to have the privilege to sample her delicious cuisine as well as refreshing to have such talent representing the industry. Be it attention to details, innovation, flavor combination and balance, her recipes indulge all the secrets of simply delicious flavors. An accomplished young lady chef with ample character, personality and charm that I value in our industry and certain that the future will be bright, engaging and full of success stories.